Here are some step-by-step instructions to help you get your bulb into pairing mode.
NOTE: If your bulb is flashing rapidly (twice per second), it's already in pairing mode, and you DO NOT need to reset it. If your bulb is not flashing rapidly, complete the steps listed below within 3 minutes from starting the 1st Step.
To Get Your Bulb into Pairing Mode:
Turn the bulb ON.
Turn the bulb OFF, wait about 1-2 seconds and turn it back ON.
Repeat Step 2 five times.
Your bulb should be blinking rapidly (twice per second).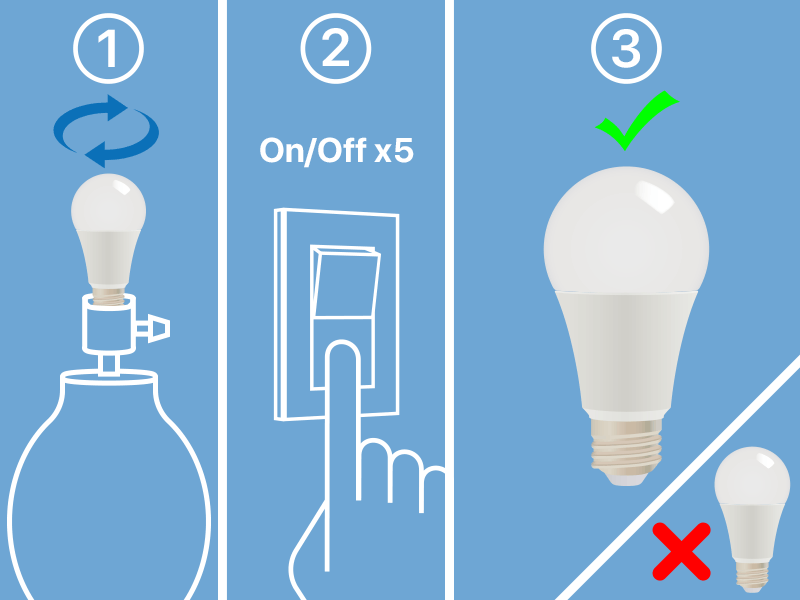 If your bulb is still not in pairing mode after completing the above steps, don't hesitate to get in touch with our Customer Care Team by calling 800-850-5625 or open a support ticket by clicking here.